---
SAFE HANDS


SASSOON GALLERY ∙ SEPTEMBER 2019 ∙ LONDON

Safe Hands solo exhibition at Sassoon Gallery in Peclham, London. Curated by ALTERA collective. Open 13th September - 15th September 2019.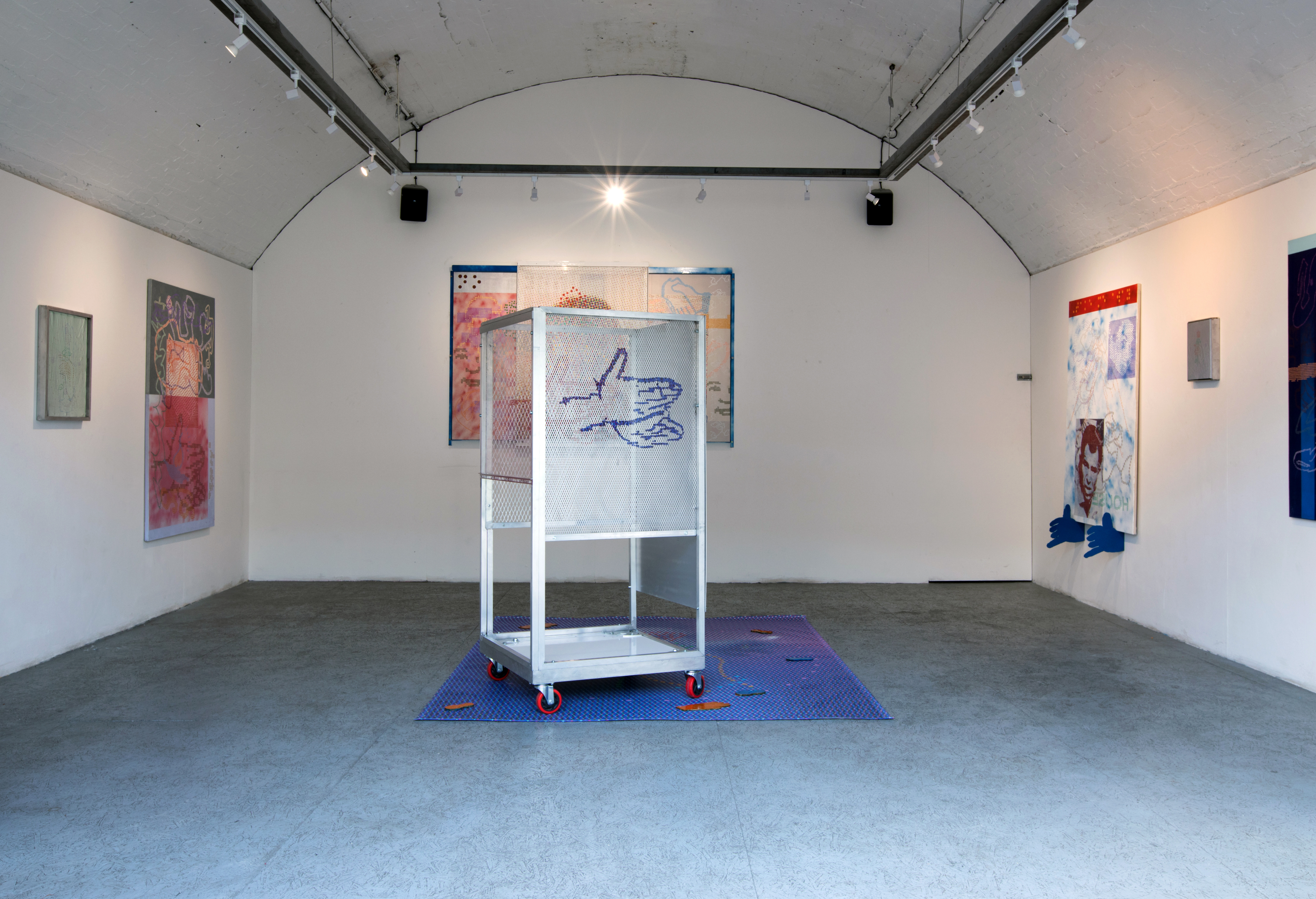 Safe Hands install shots. Photograpghy by Altera collective. 2020.

ALTERA is pleased to present Safe Hands, a new body of work by Elliot Fox. Fox shows a selection of paintings made over the past 18 months both locally in South East London and during a year-long residency in Yangon, Myanmar.

In works like 'Sonic Tonic' and 'Safe Hands', the sculptural welded elements both interact with and help to contextualise the paintings. In this current body of works, the industrial practice of metalwork is paralleled through the process of repetitive mark making. Safe Hands refers to the re-occurring theme of sign language within Fox's work. Visuals of hand gestures are repeated throughout and invite the audience to interpret the various possibilities and meanings of language and expression.



'Safe Hands 3' Aluminium, steel, acrylic on canvas, acrylic on perforated PVC. 2019.

His work explores the themes of language and meaning through painting and sculpture, conceived as different processes unified by their visual and tactile qualities. The paintings, whilst characterised by an evolving process, contain repetition of precise iconography in an attempt to replicate the inner meaning of language and interpersonal communication.


Nail Salon Acrylic on perforated PVC with Plasma cut steel. 2019.
'Your Perspective' Aluminium, Perspex, MDF, Aluminium Composite Panel and castors. 2019.
'Frozen Lucozade' Acrylic on canvas. 1200 x 910 mm. 2018.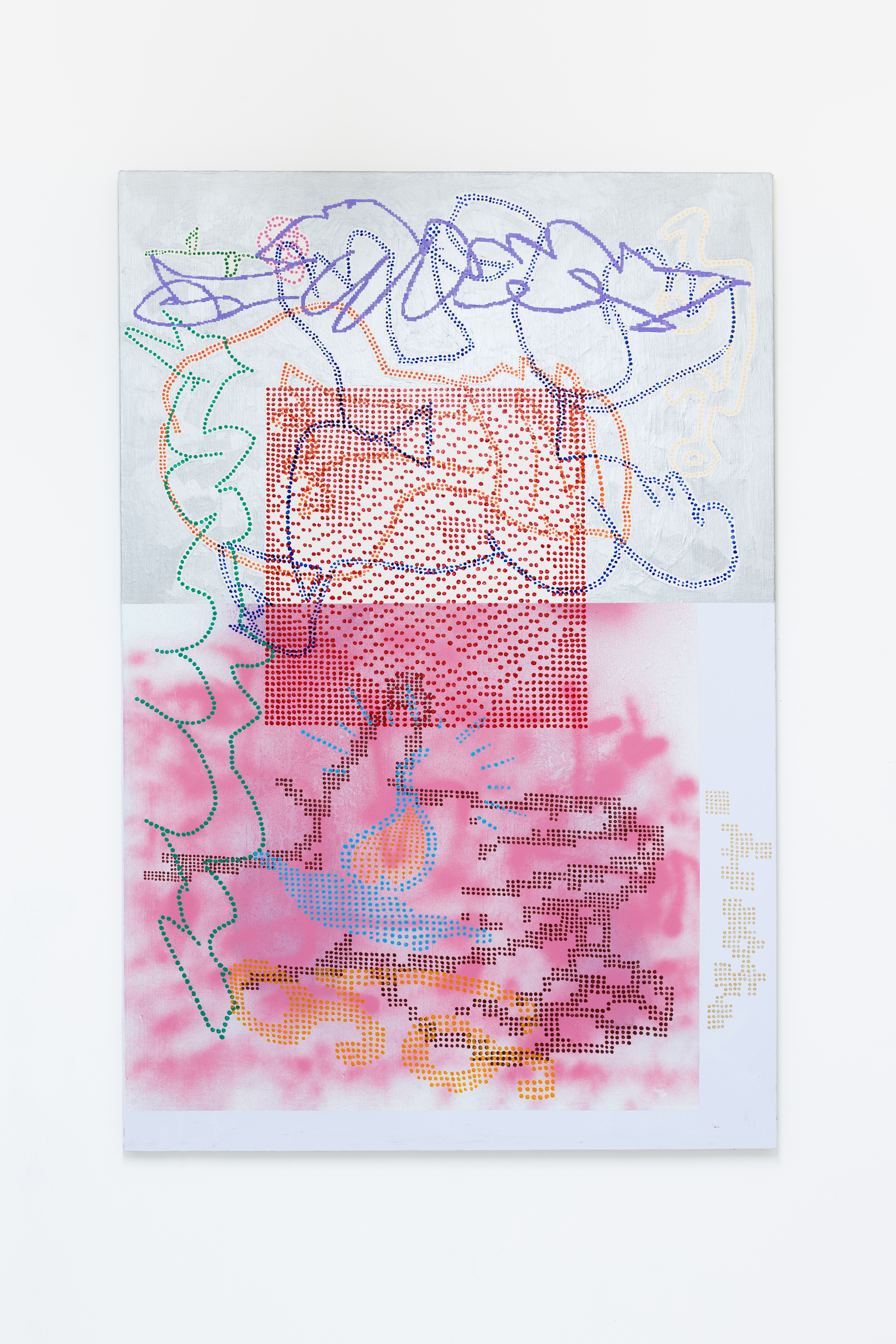 'Sorry' Acrylic on canvas. 1500 X 1000. 2018.
Individual works for 'Safe Hands 3'. 2019.
'Soft Gold' Acrylic on canvas. 1500 x 1000 mm. 2020.
'See The Wood For The Trees (esuoh)' Acrylic and transfer on canvas. 1500 x 1000 mm. 2019.
ELLIOT FOX